Sheila Crider and Aziza Claudia Gibson-Hunter, Washington, DC, Tanda Francis and Musa Hixson, Brooklyn, NY, Joe Overstreet, Manhattan, NY, and Ronald Walton, Petersburg, VA.
Lamerol Gatewood, Exhibition Curator, Brooklyn, NY

---
Artist Talk:
Visiting artists Crider, Francis, and Walton will be in conversation about art at the UHH Campus Center 301, Tuesday, February 5, from 2:00 – 3:15 pm.
---
The Global Metaphysics of Abstraction II (GMAII) 2019 is an exhibition of works by six (6) African-American artists opening Friday February 1, 6:00 pm at the East Hawaii Cultural Center, 141 Kalakaua Street in downtown Hilo. Three (3) of the featured artists, Sheila Crider, Washington D.C. Tanda Francis, Brooklyn, NY, and Ronald Walton, Petersburg, VA., will be present to attend the First Friday opening event and in panel presentation about their work at the University of Hawaii at Hilo, Campus Center room 301, on Tuesday, February 5, from 2:00 to 3:15 pm.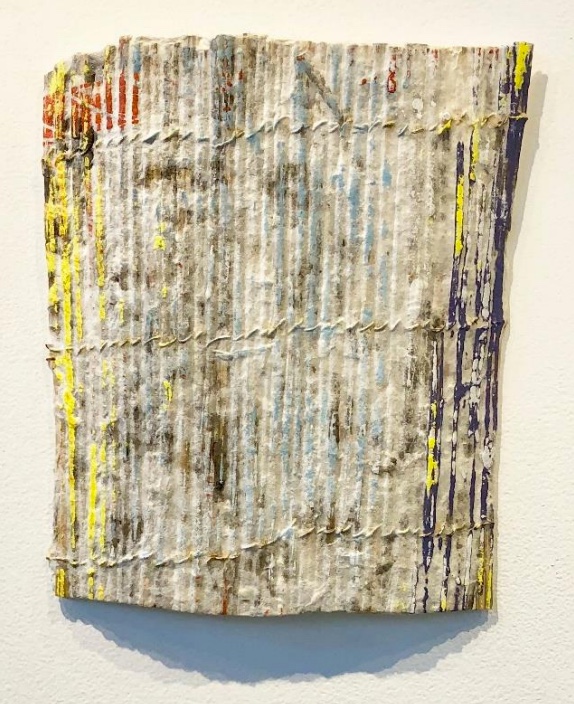 "Contemporary abstraction can be a short-hand depiction of real life driven by material and process…the objects…speak beyond aesthetics evoking…intellectual and visceral experience." Sheila Crider August, 2018.
---
The exhibition and panel presentation are free, open to the public, and in support of Diversity and Equity Initiatives on the UHH campus and for the community at large. Please join us in this kick-off of the 2019 Black History Month calendar of events at the University of Hawaii – Hilo.

The artist panel presentation made possible with support from the UH Hilo Diversity Committee.

For additional information about the exhibition or Artist Panel Presentation please contact Professor Michael Marshall at mdmarsha@hawaii.edu.