UH Hilo is humbled and excited to host Lamerol Gatewood as he shares the correlation of art to black health and wellness. You are invited to attend the Zoom Webinar on February 23, 2022 at 4pm EST. To register, please click here.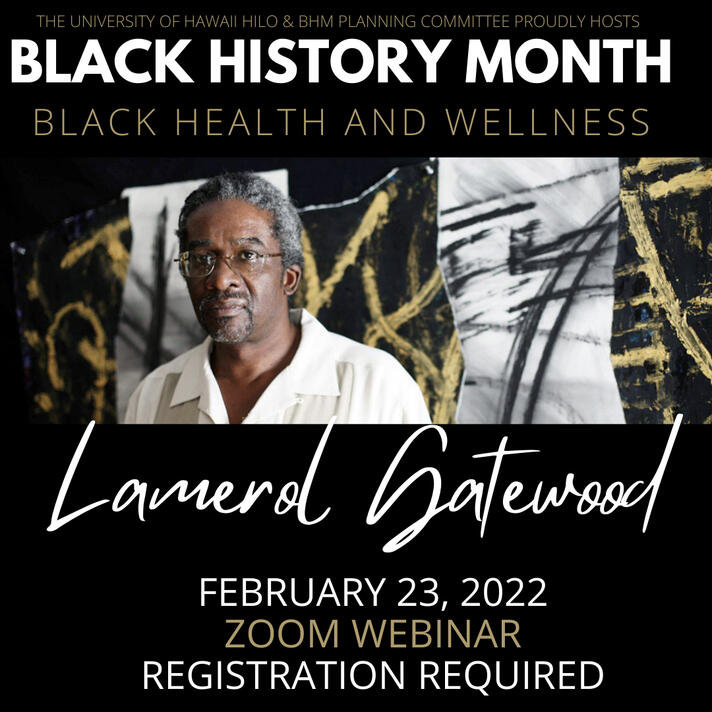 Guest artist, Lamerol Gatewood, uses his art as a tool to raise human consciousness and empower audiences with an experience that enlightens the mind, body, and soul. Born in St. Louis, Missouri, he developed an interest in art in the early 1970's. Gatewood's areas of specialization are painting, lithography, and drawing. His career took him across the US and abroad, and his growing interest in African American Art will elevate both himself and other black artists around the world.
---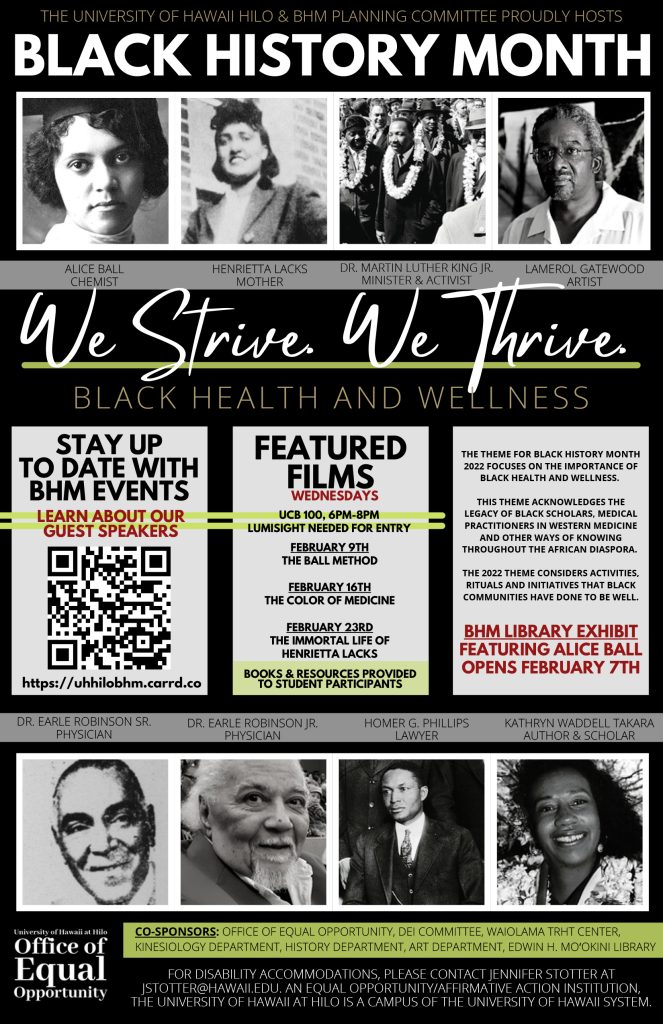 The theme for BHM 2022 focuses on the importance of Black Health and Wellness. This theme acknowledges the legacy of Black scholars, medical practitioners in Western medicine and other ways of knowing throughout the African Diaspora. The 2022 theme considers activities, rituals and initiatives that Black communities have done to be well.