The 10th Street Gallery presents:

Abstract Connections, Near and Far. A collection of contemporary abstract art, created by artists with a St. Louis connection. Opening September 14, 2019 through November 4, 2019.
Opening Reception: September 14, 2019, 2pm – 4pm.
Gallery Hours: Wednesday: Friday, 12pm – 5pm, Saturday: 1pm – 3pm.
Patricia Smith Thurman, Curator.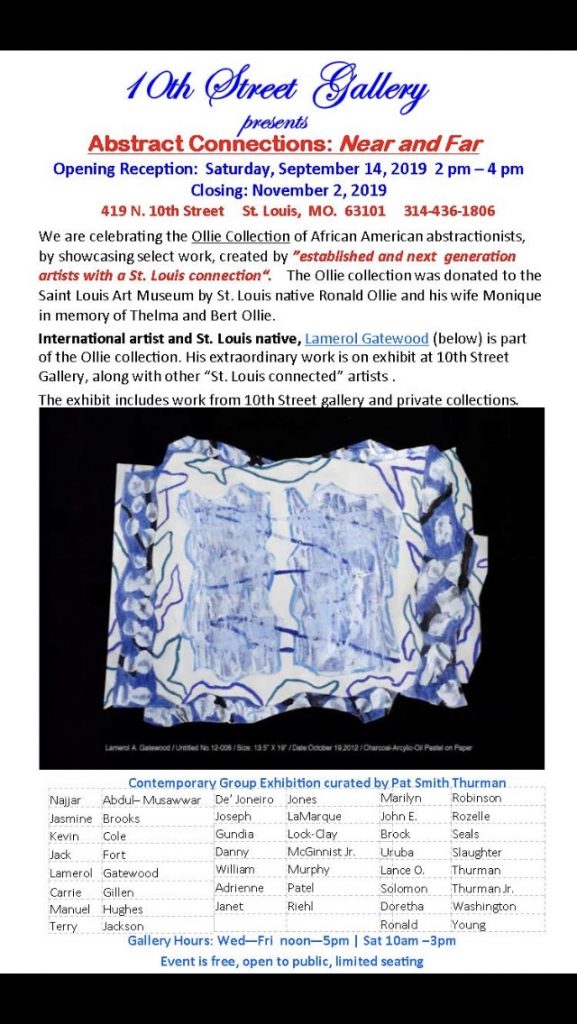 Gatewood will be exhibiting four paintings from the Energy Series:
Untitled No. 2012-005
Untitled No. 2012-006
Untitled No. 2012-007
Untitled No. 2012-008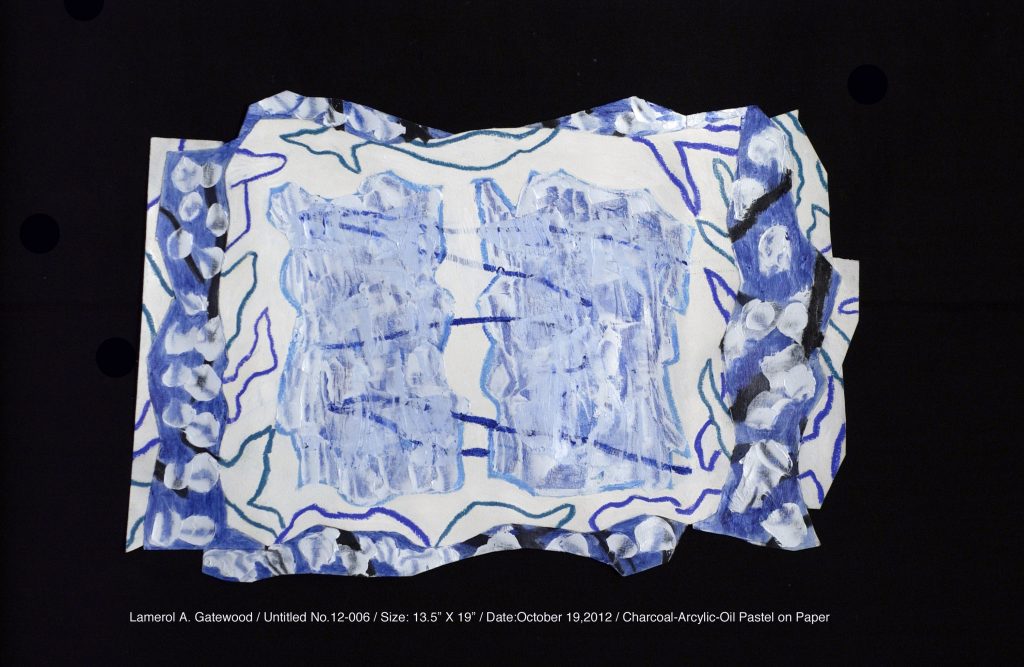 Location:
The 10th Street Gallery
419 North 10th Street
St. Louis, MO 63101
Phone: (314) 436-1806